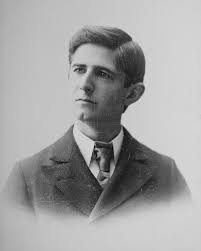 From humble New England roots, Roger Babson crafted a legacy of innovation, philanthropy, and entrepreneurial leadership that has endured for a century.
A Gloucester, Massachusetts native, Babson graduated from MIT, and subsequently made his fortune by founding Babson's Statistical Organization (later known as Babson Reports), one of the first publishers of economic analysis. Babson pioneered the concept of using data for economic forecasting and famously predicted the 1929 stock market crash.
A philanthropist and author of more than 50 books, he founded the Babson Institute in 1919. In later life, he was a candidate for president of the United States in 1940, became a leading Newtonia collector, and established Webber College in Florida and Utopia College in Kansas. Today, Babson College is the global leader in entrepreneurship education, imbued with its namesake's zeal for learning, serving humanity, and unparalleled global vision.
Do you want to read more about Roger?
Note: This profile is from the statue of Roger Babson located at Babson College.
Hard to imagine, but for a minute take yourself back in time.You're a 14 year old from Viken, a small fishing village on the west coast of Sweden, in the 1890s.  Your uncle invites you or one of your seven sisters to join him and his family in America. You and your family take a gamble believing that you, the youngest daughter, will be better off taking your uncle up on his offer and you sail to America, never to see your loved ones in Sweden again.No Facetime, no Facebook, no email.
This was the situation Emma found herself in when she arrived on the shores of Gloucester, Massachusetts, a place not dissimilar to Viken. You might wonder how her adventure unfolded.
Emma goes to Gloucester High School. Two of her classmates were Roger Ward Babson and her future husband, Elmer Warren Babson. When she and Elmer marry , she had already obtained her college degree and had been teaching and he had obtained his veterinary degree from Harvard and was an instructor there. They move to the family farm in the Riverdale section of Gloucester where they start a family and have three boys.Warren and David graduate from Harvard College and Osman from the Agriculture School (now Boston University).
Her oldest son, Warren, went to Harvard College and on to Harvard Medical School. He became the head of the medical staff at Addison Gilbert Hospital in Gloucester and the 85th president of the Massachusetts Medical Society.
At Cornell, the middle son, Osman, became a veterinarian like his dad. If you are on Cape Ann, GPS "Dr. Osman Babson Road" and you can drive through what was once Elmer and Emma's family homestead.
Her youngest son, David, chose to explore a different career path. He founded "David L. Babson & Company, Inc." and was a pioneer in the field of "investment counseling". He has been featured in numerous publications and television shows as a visionary in his discipline.
As the story is told, David arrived home on break from Harvard to present his father a report card with very good grades. After a seemingly lackluster reply, David asked his dad if anything was wrong.Elmer replied that nothing was wrong and said "but you have been home for ten minutes, and you still do not have your overalls on".Elmer's integrity and Yankee work ethic would lead to him being elected the mayor of Gloucester in 1937.
For the past 50 years, the Babson Historical Society has been led by three of Elmer and Emma's grandchildren: David Elmer Babson, Marcia Babson Rogers, and Katherine L. Babson Jr.Quite a legacy for Emma and Elmer.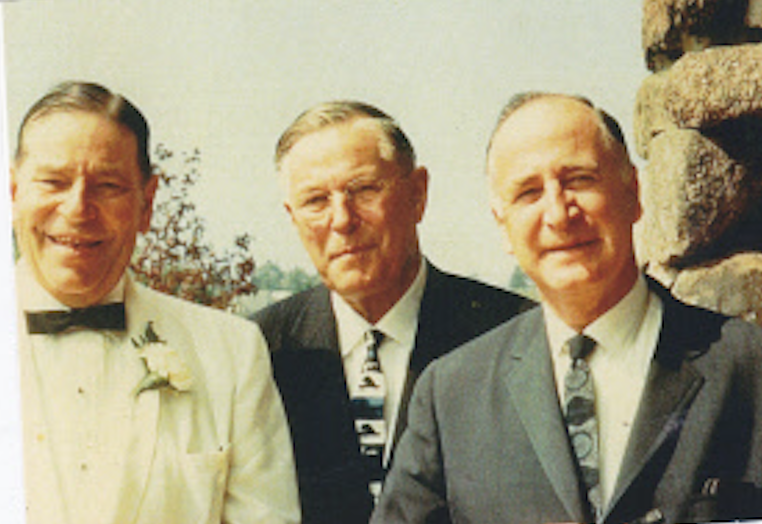 Elmer and Emma's Three Boys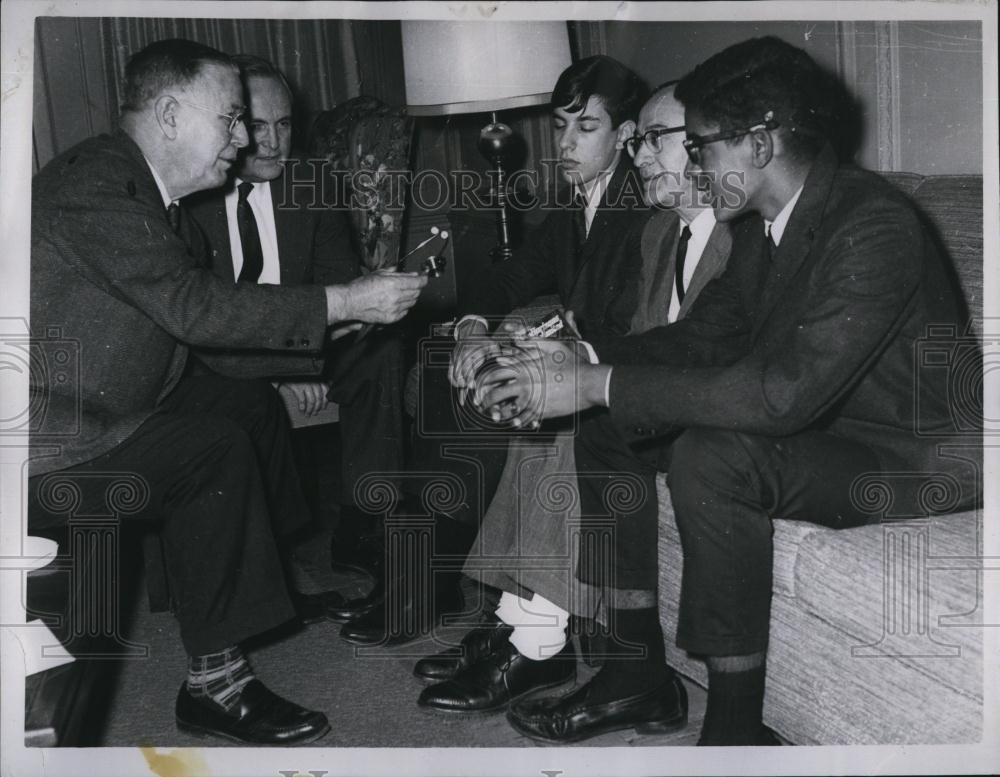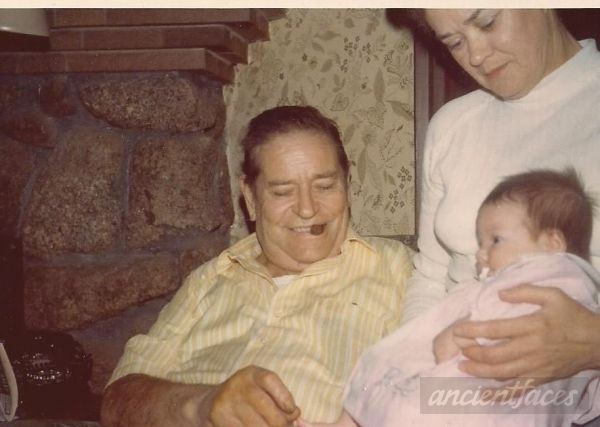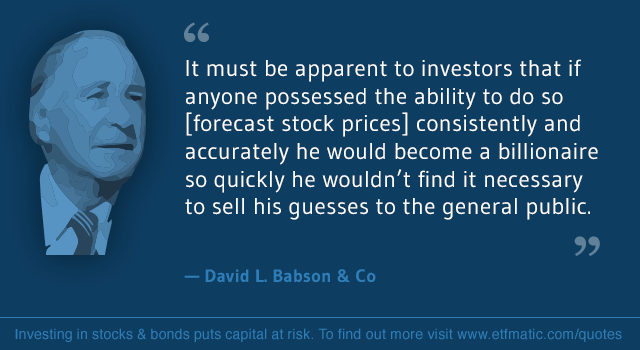 Capt. Charles Babson (1777-1859)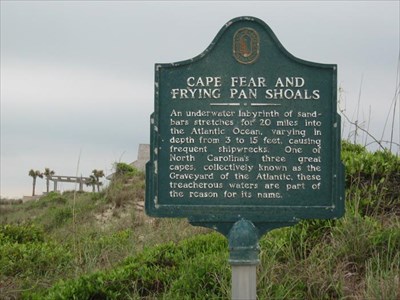 Frying Pan Shoals
An underwater labyrinth of sandbars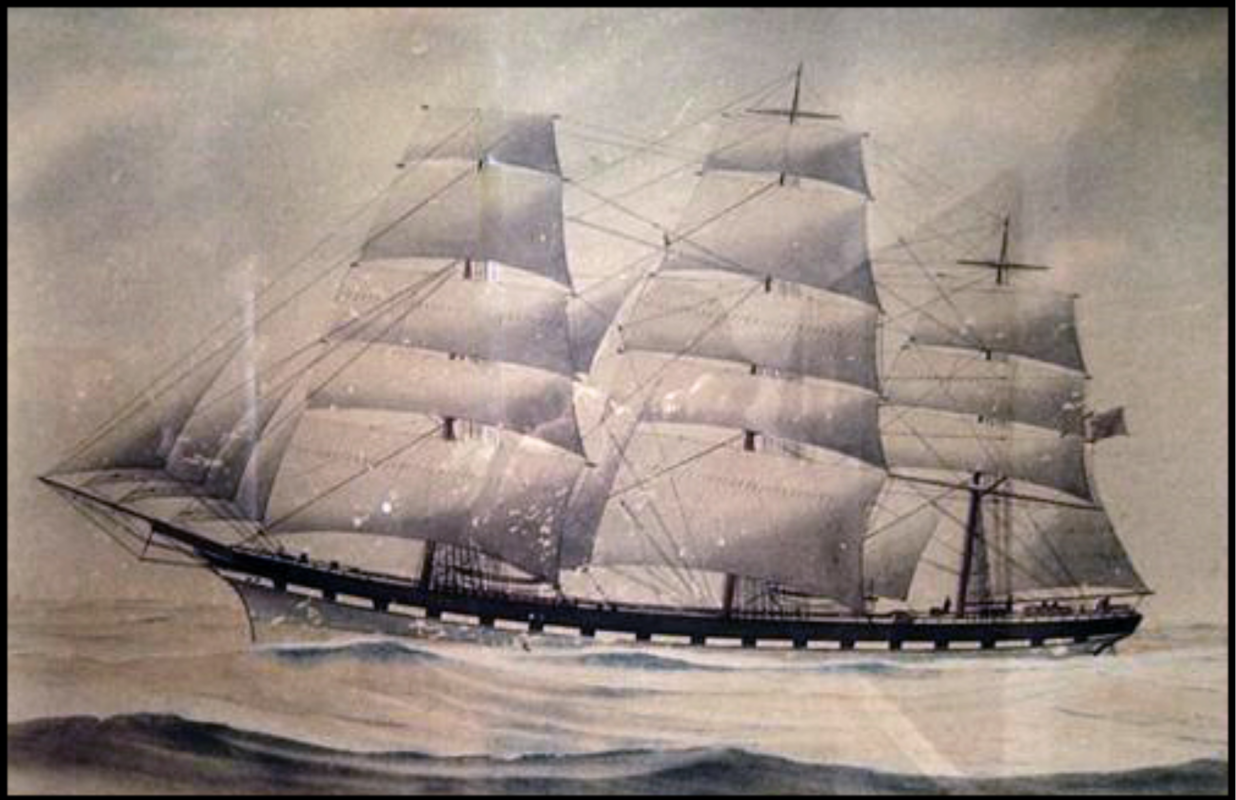 The first Babson genealogy published in 1934 had only three short paragraphs devoted to Capt. Charles Babson (1777-1859). The first listed his birth in Gloucester, Oct 10, 1777, his marriage in June 1800 to Susanna Howell and his profession, sea captain. The second covers a probate record from March 13, 1818 in which his children were assigned a guardian since Capt. Charles Babson had been declared deceased. The third paragraph lists the child that Susan Howell bore him in Gloucester, MA.Since that first genealogy much has been revealed about Capt.Charles Babson's second life in North Carolina (NC), and yet questions remain.
Capt. Charles Babson was an experienced ship's master, having taken charge of his father's schooner "Astrea" in 1802 at the age of 25, transporting supplies and fish to southern ports and returning with cargo for commercial profit. During the busy hurricane season of 1815 it is possible that his ship was wrecked off the coast of NC perhaps in the area of Cape Fear and the Frying Pan Shoals. It can only be hypothesized why a 38 year old experienced sea captain would not communicate with his wife or family after being ship wrecked. Perhaps the recognition that he had lost a ship, its cargo and possibly its crew members was suddenly too much to bear for someone whose family/forebears were key participants in Gloucester's economic growth and importance during the 17th, through 19th centuries.Since he did not communicate with anyone in Gloucester for a number of years after last leaving port, at the probate session in Massachusetts on March 13, 1818 Capt. Charles Babson was declared legally dead, thus allowing for the legal settlement of his affairs by his existing family in Gloucester.
How and why Capt. Charles Babson ended up in Boardman, NC remains a mystery with some romantic embellishments.Boardman is approximately 83 miles (according to Google a 26 hour walk) Northwest from the area of Cape Fear where Capt. Babson's schooner may have gone down in a storm.Somehow he made his way inland over a period of time ending up in Boardman, NC (a rural community of only 152 population even now), meetingSmitha Kinney and marrying her in the spring or early summer of 1816; two years before he would be declared legally dead in Massachusetts. Charles Babson's new family in NC began when Smitha Kinney Babson gave birth to their first child, Henry H. Babson, born on April 8, 1817. Several children followed. Capt. Charles Babson's son George from Gloucester also settled in a town not far from his father in 1846. The descendants of these individuals who live in the Carolinas now represent the greatest concentration of Babsons anywhere in the world.While the genealogy listing for Capt. Charles Babson now includes four pages of text and listings of his children and other descendants, how and why he ended up in Boardman, NC still remains a mystery.