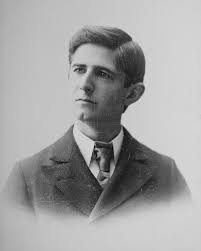 From humble New England roots, Roger Babson crafted a legacy of innovation, philanthropy, and entrepreneurial leadership that has endured for a century.
A Gloucester, Massachusetts native, Babson graduated from MIT, and subsequently made his fortune by founding Babson's Statistical Organization (later known as Babson Reports), one of the first publishers of economic analysis. Babson pioneered the concept of using data for economic forecasting and famously predicted the 1929 stock market crash.
A philanthropist and author of more than 50 books, he founded the Babson Institute in 1919. In later life, he was a candidate for president of the United States in 1940, became a leading Newtonia collector, and established Webber College in Florida and Utopia College in Kansas. Today, Babson College is the global leader in entrepreneurship education, imbued with its namesake's zeal for learning, serving humanity, and unparalleled global vision.
Do you want to read more about Roger?
Note: This profile is from the statue of Roger Babson located at Babson College.
Hard to imagine, but for a minute take yourself back in time.You're a 14 year old from Viken, a small fishing village on the west coast of Sweden, in the 1890s.  Your uncle invites you or one of your seven sisters to join him and his family in America. You and your family take a gamble believing that you, the youngest daughter, will be better off taking your uncle up on his offer and you sail to America, never to see your loved ones in Sweden again.No Facetime, no Facebook, no email.
This was the situation Emma found herself in when she arrived on the shores of Gloucester, Massachusetts, a place not dissimilar to Viken. You might wonder how her adventure unfolded.
Emma goes to Gloucester High School. Two of her classmates were Roger Ward Babson and her future husband, Elmer Warren Babson. When she and Elmer marry , she had already obtained her college degree and had been teaching and he had obtained his veterinary degree from Harvard and was an instructor there. They move to the family farm in the Riverdale section of Gloucester where they start a family and have three boys.Warren and David graduate from Harvard College and Osman from the Agriculture School (now Boston University).
Her oldest son, Warren, went to Harvard College and on to Harvard Medical School. He became the head of the medical staff at Addison Gilbert Hospital in Gloucester and the 85th president of the Massachusetts Medical Society.
At Cornell, the middle son, Osman, became a veterinarian like his dad. If you are on Cape Ann, GPS "Dr. Osman Babson Road" and you can drive through what was once Elmer and Emma's family homestead.
Her youngest son, David, chose to explore a different career path. He founded "David L. Babson & Company, Inc." and was a pioneer in the field of "investment counseling". He has been featured in numerous publications and television shows as a visionary in his discipline.
As the story is told, David arrived home on break from Harvard to present his father a report card with very good grades. After a seemingly lackluster reply, David asked his dad if anything was wrong.Elmer replied that nothing was wrong and said "but you have been home for ten minutes, and you still do not have your overalls on".Elmer's integrity and Yankee work ethic would lead to him being elected the mayor of Gloucester in 1937.
For the past 50 years, the Babson Historical Society has been led by three of Elmer and Emma's grandchildren: David Elmer Babson, Marcia Babson Rogers, and Katherine L. Babson Jr.Quite a legacy for Emma and Elmer.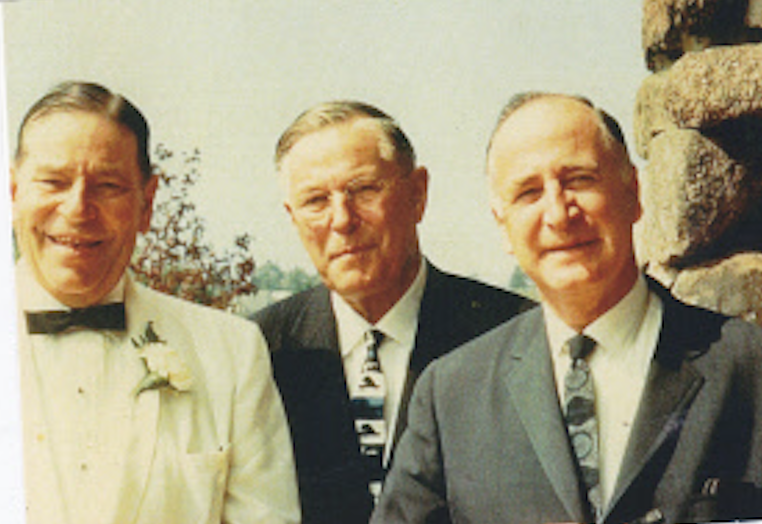 Elmer and Emma's Three Boys