First Parish Burial Ground-Gloucester, MA.
The First Parish Burial Ground, formerly known as the Old Bridge Street Burying Ground, is located at 122 Centennial Avenue in Gloucester.  It was laid out in 1644, consists of 2.5 acres and is the oldest burying ground in Gloucester.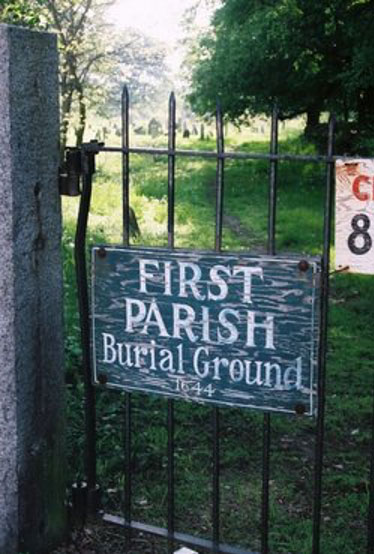 The 650 cemetery markers span almost 300 years from 1661 to 1956.  The Burial Ground was added to the National Register of Historic Places in 2010.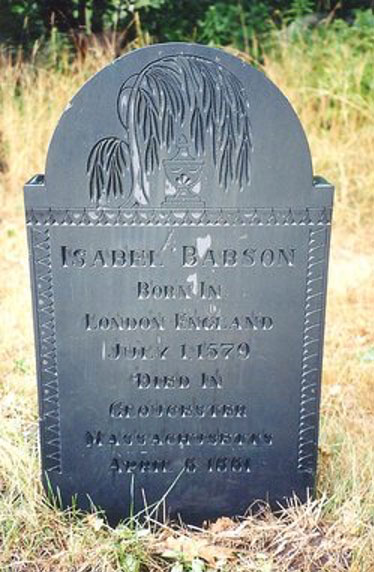 The earliest grave is for Isabel Babson, the forebear of all Babsons in America, who died in 1661. There are at least 11 other Babsons who are buried there.  Learn more about Isabel Babson.